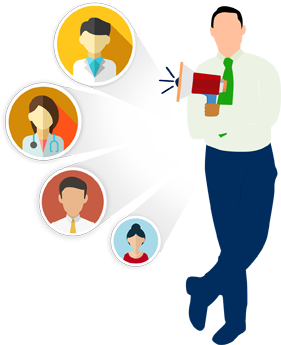 Cloud HR Referral program
Are you satisfied with our Cloud HR solution? If yes, now it's time to refer our cloud HR Solution and get reward in return. If no, please tell us your problem, we will solve it and make you happy :). 
Once you refer and send information about the potential buyer to info@eattendance.com, we will contact them.
Once your referred customer buys the system, we provide you commission based on sales amount.
You can redeem your earnings in cash or you can redeem it in your next invoice (if you are currently using our system).
We will train and support your referred customer. You can just chill out and relax.