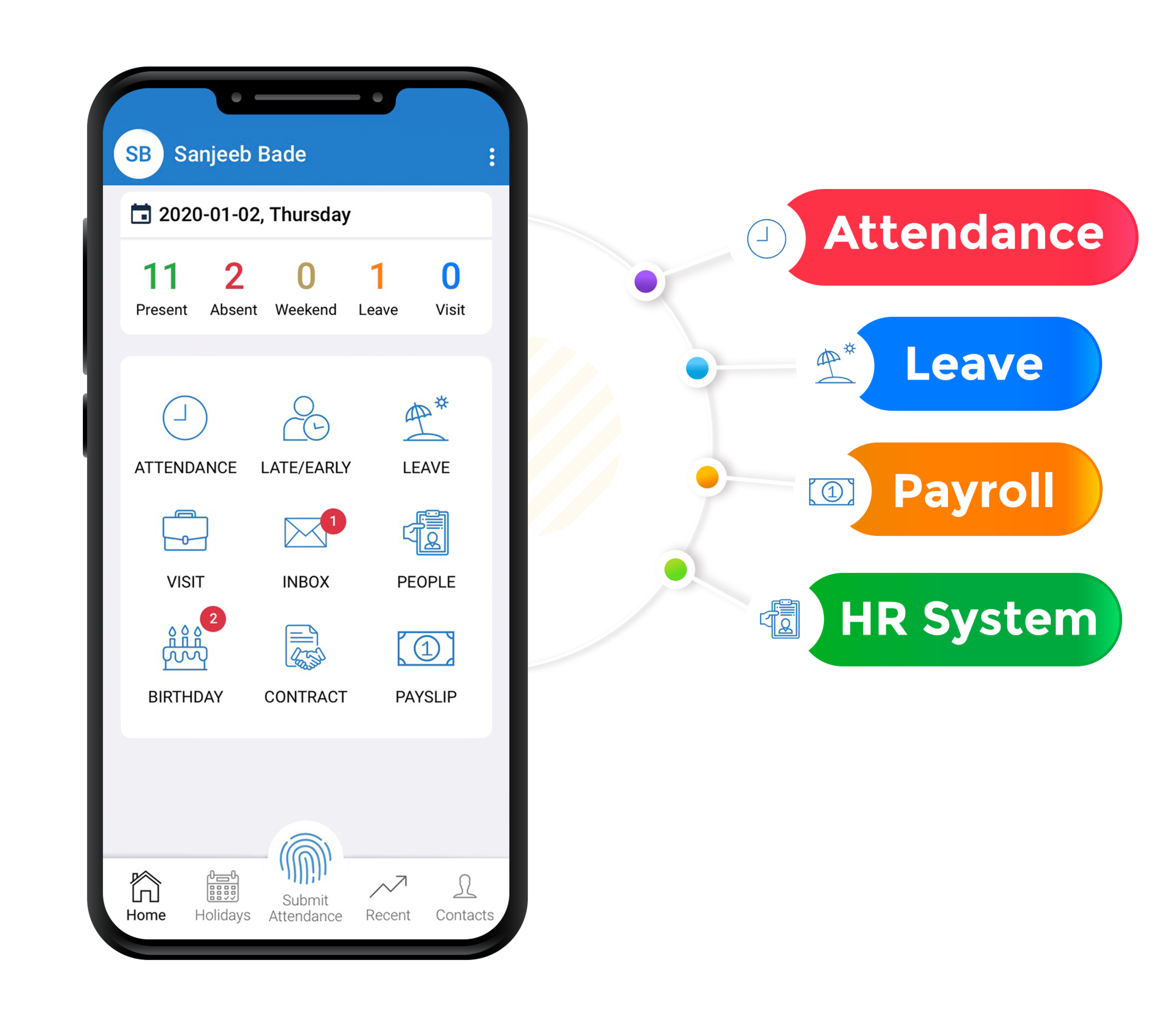 Handy HR solution for Managers and Employees
With the Cloud HR App on the hand, the managers will be able to do more. They can see the summary activities regarding the attendance, people on leave/visit, approve the leave applications, etc. Birthday reminders and job contract renewal reminders will help them to work smartly. Also, with the help of this HR App, the possibility to check the employee profile, attendance, leave records, compensations, etc will make them more proactive.
Employee Self Service will enable the employees to check their attendance, submit attendance, apply for leave, check leave reports, view their paychecks and check profile. Overall, they will be able to see all the activities related to attendance, leave, payroll and HR.