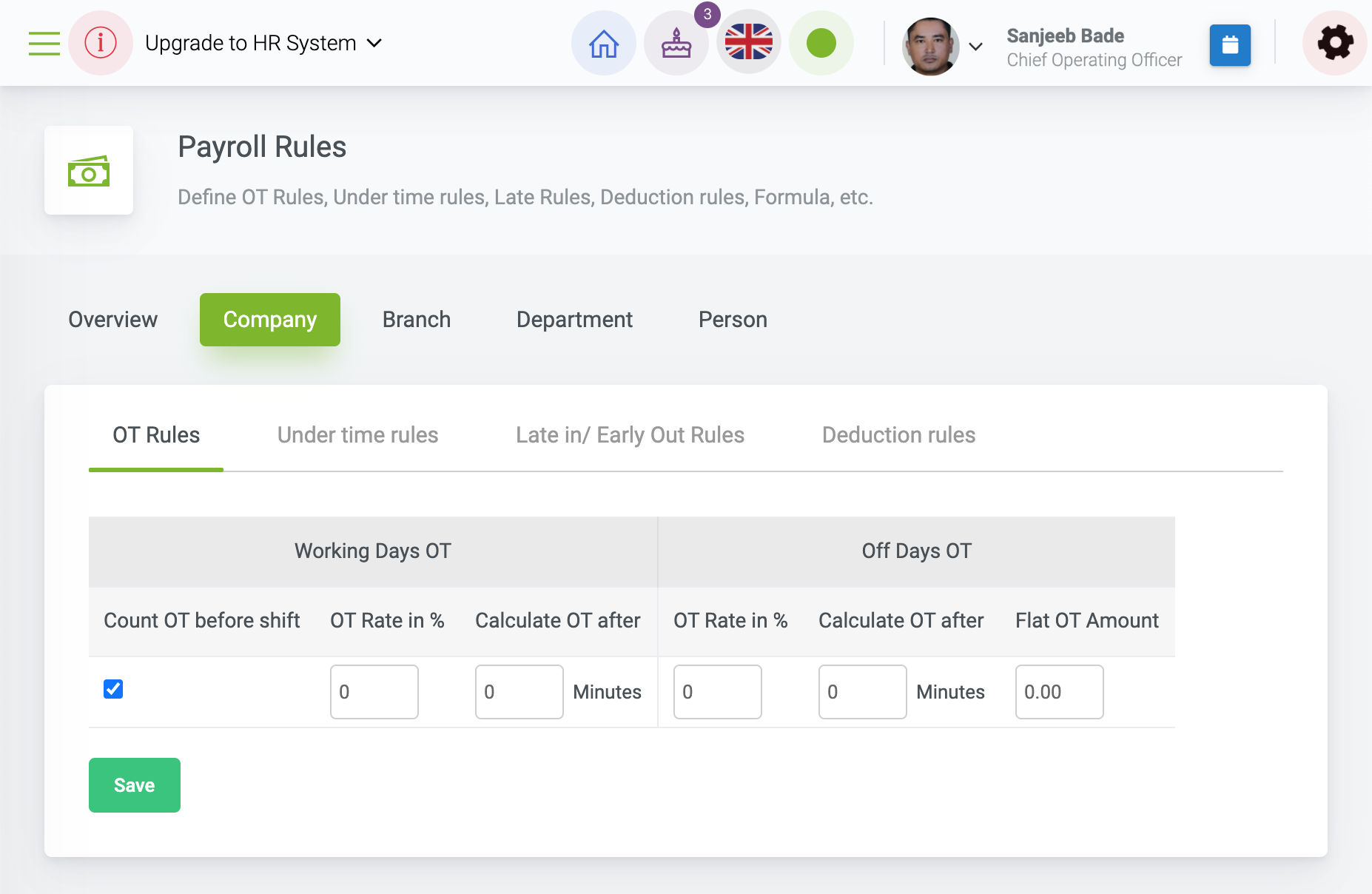 Adjustable payroll month and rules
Payroll month can be set as per the need. For example, you can set the Day 25 of this month to Day 24 of next month as your payroll month.
Set rules regarding late, overtime, absenteeism, etc for the entire company, a particular branch, a department or an employee.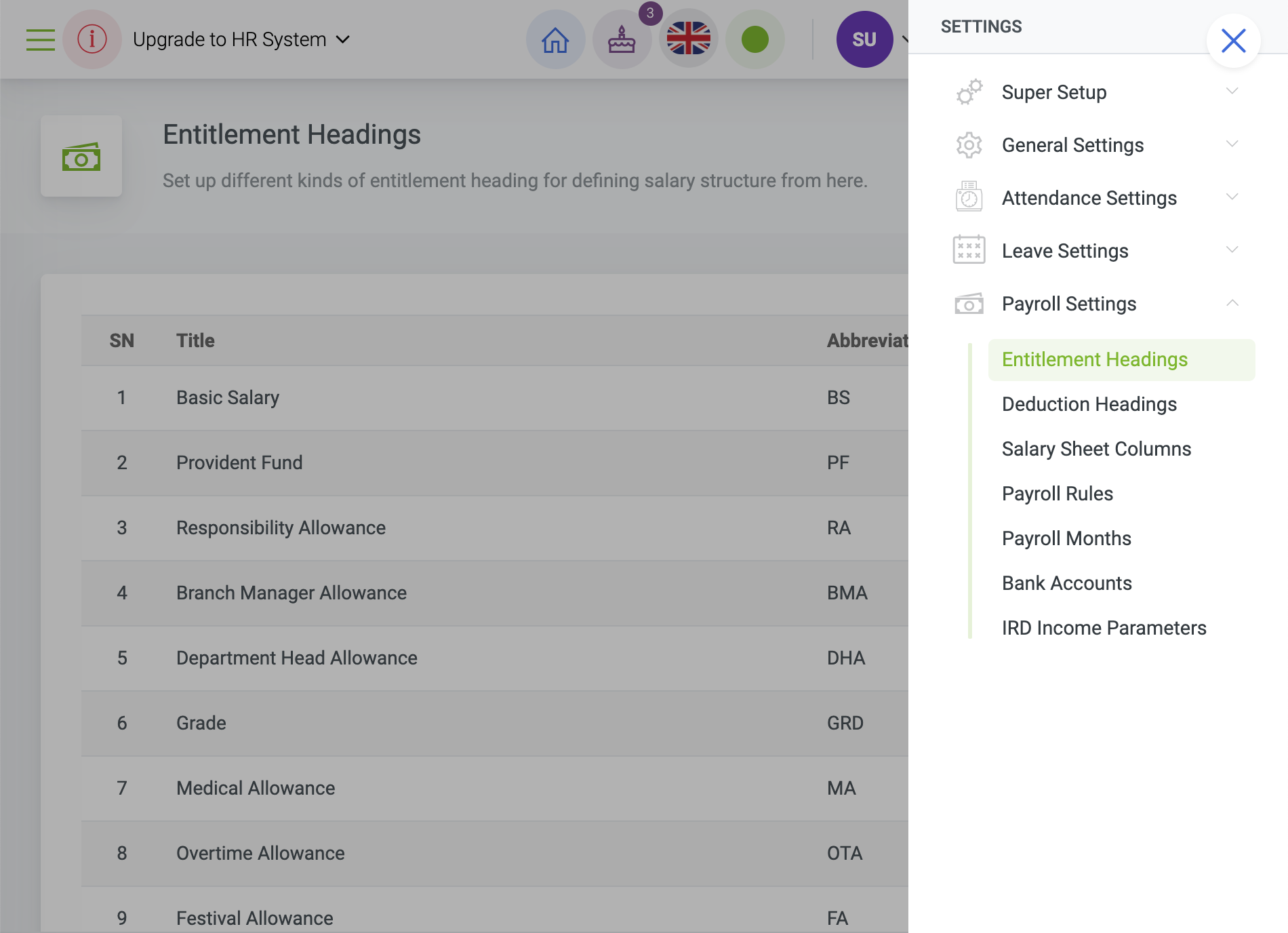 Entitlements, Deductions and Salary Structures
Define Entitlements such as Basic Salary, Allowance, Provident Fund, Medical Facilities etc and Deductions such as Salary Tax, Social Security, Amortizations, etc.
Set the salary structure of every individual employee or import from excel for all persons at once.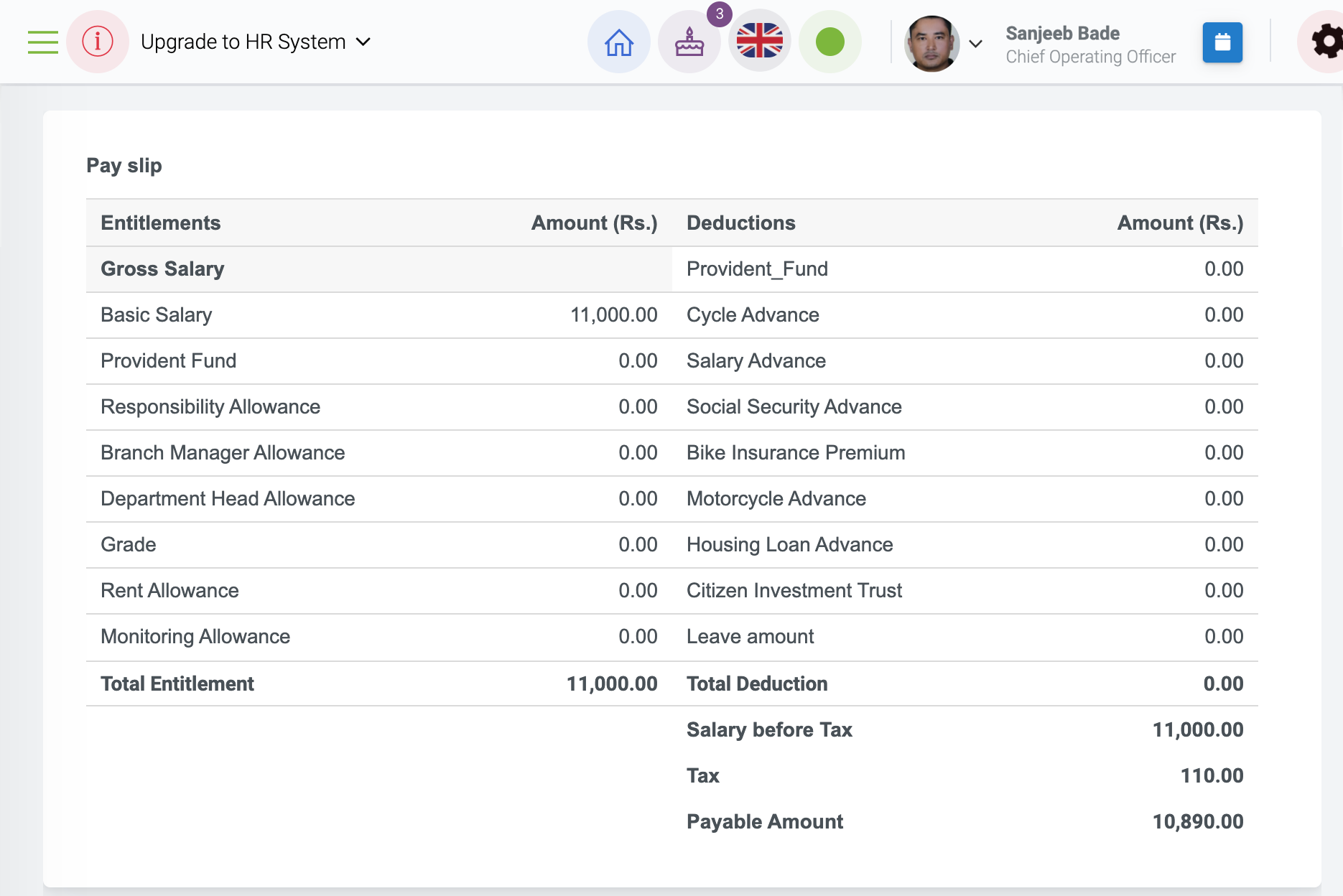 Payroll Generation, Pay slips and Bank Advice
Generate payroll for a given month and approve it so that employees will see their earnings, deductions, taxes paid and other details about their monthly income. 
Send Bank Advice to deposit salary in the employees' accounts from the available Bank Advice Template.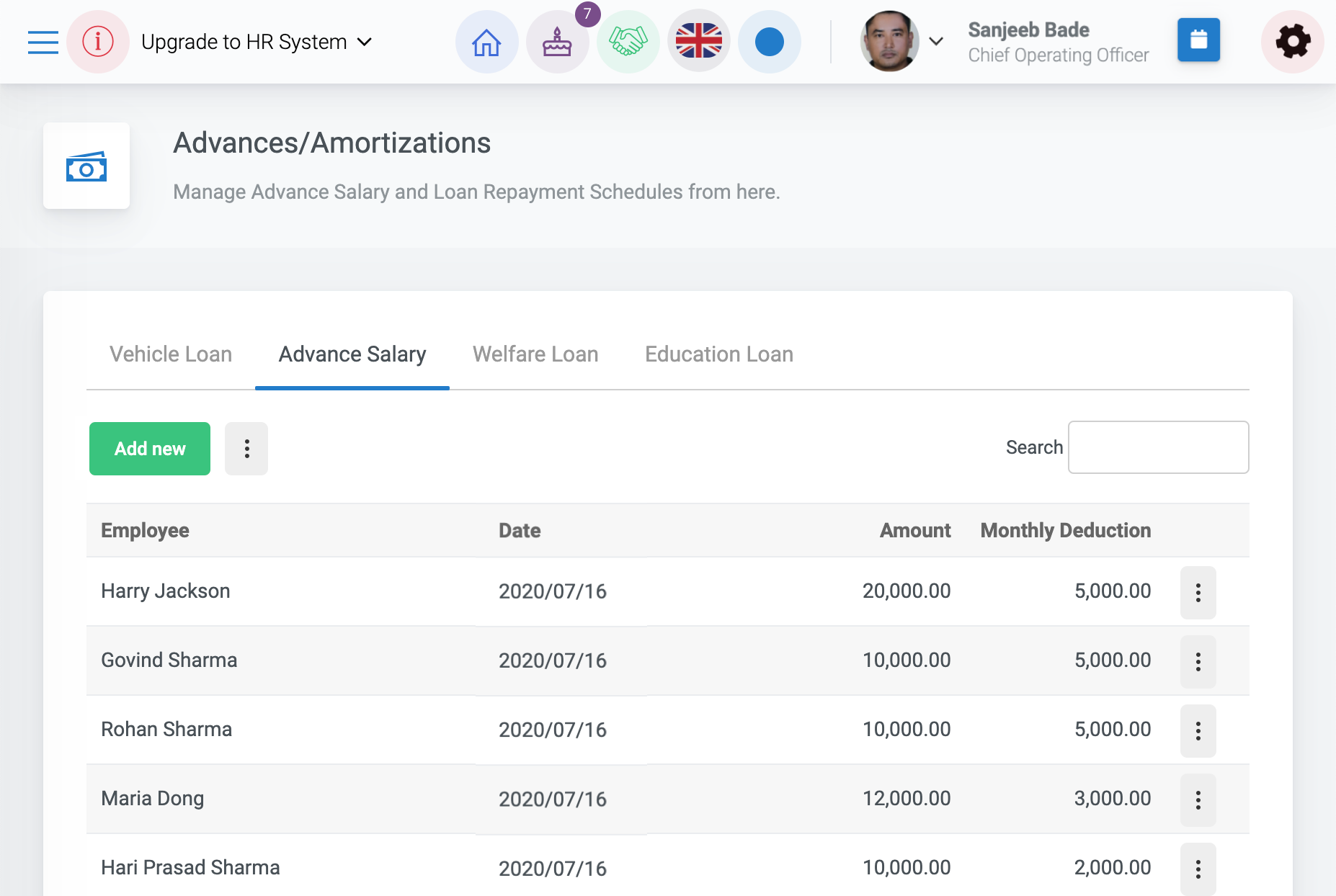 Advances & Amortizations
Record the advance salary provided to employees and set deduction schedules on a monthly basis so that it will be deducted on salary. 
Record different types of loan to the employees and the monthly amortization schedules.