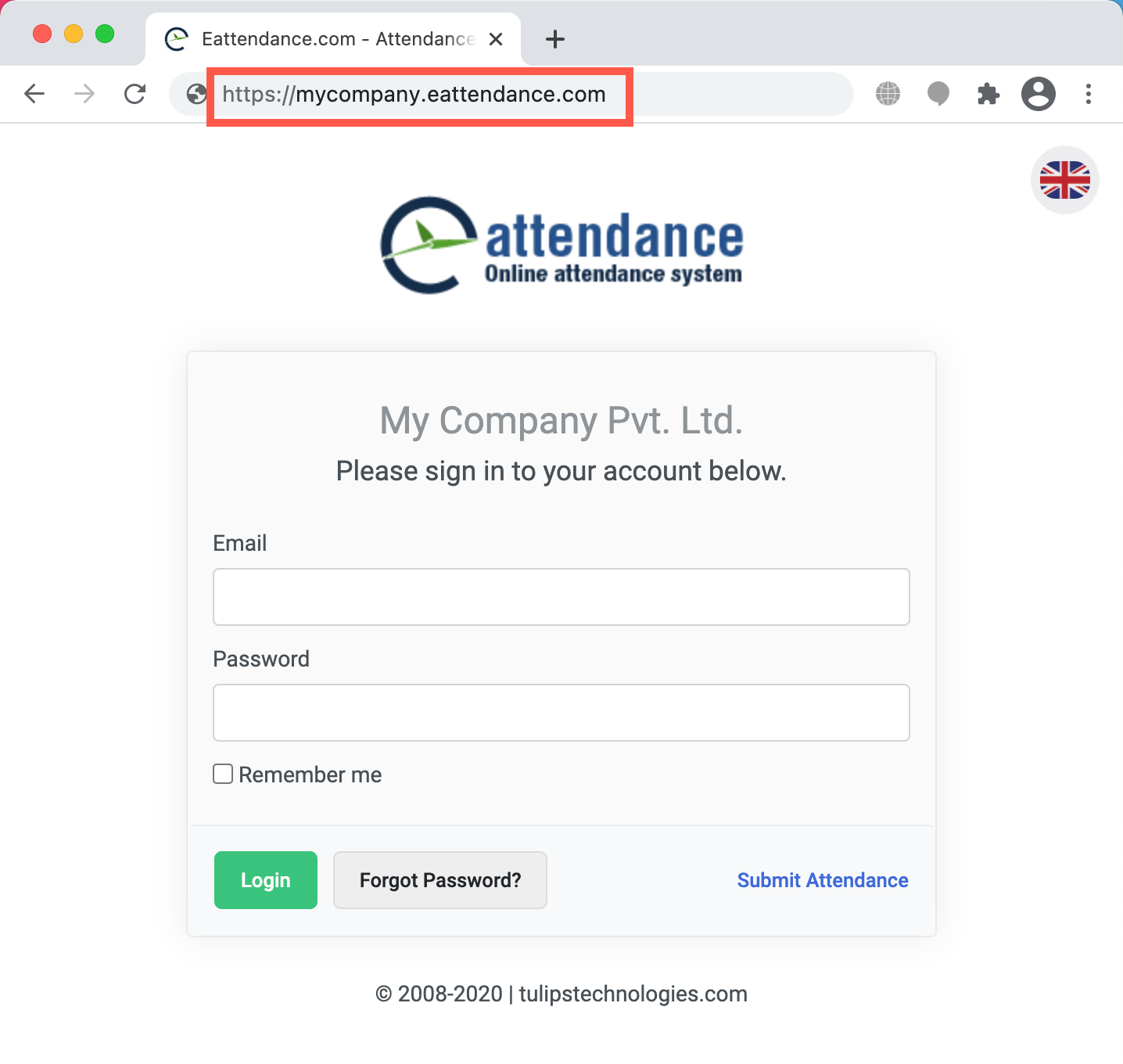 Access from anywhere
Access this cloud attendance solution from anywhere. Download the app so that you can view the attendance records, leave, paychecks and profiles of your employees. We will provide you a subdomain to you so that you can access it from anywhere. For example, https://mycompany.eattendance.com.
Sign up and start your solution right away to implement Eattendance to get an electronic attendance system. It is integrated with an Online Attendance System, Leave System, Payroll Solutionand Clould HR.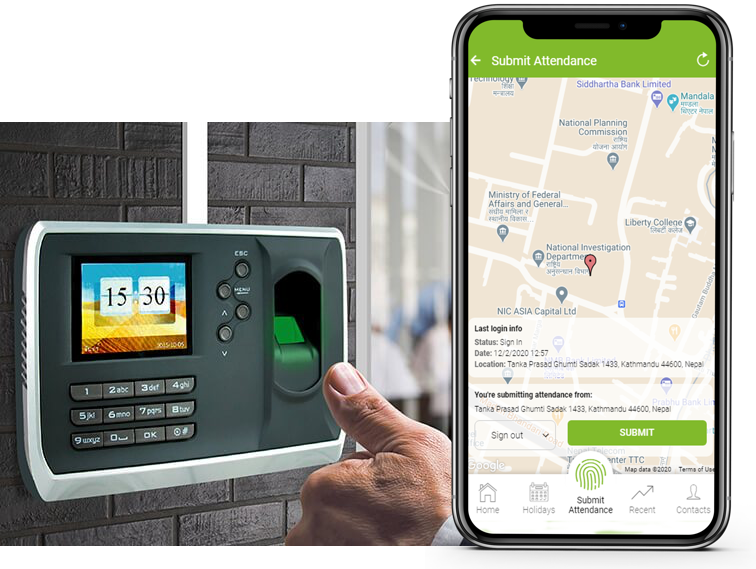 Multiple Options for Attendance Recording
You can use Biometric devices or your phone or computer browser to record attendance.
Facial recognition, Fingerprint Biometrics, RFID Card Method or PIN system can be used to submit online attendance if you are using an attendance device.
Instead of Device, you can use IOS or Android app or a web browser to submit attendance. The system tracks the IP address and the geo location in case of submission from app.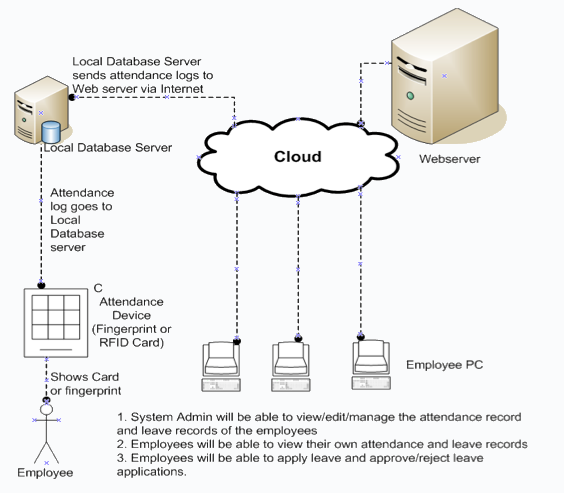 Automatic Data Retrieval
You can use an attendance device or app or submit attendance from the web browser. If you use attendance devices such as fingerprint readers or a proximity card to record attendance, then the data is retrieved from the attendance device(s) and uploaded to the online attendance system.  
The data is automatically synced from your device to your online attendance system with the help of a data import tool. The data import tool is a desktop application which is installed in your local computer and works as the bridge between the attendance device and the online server. You can download the data import tool from here.